Animating female characters are extremely difficult. They have to go through a range of emotions, and having a film with two female characters and building distinguishing aspects was hard.
—
Michael Lee on animating Frozen
So that's their (blatantly misogynistic) excuse for scrapping all but two of the female characters; that they're too hard to animate? Those emotional female characters, they're all the same, right? Here's a hint: their "femaleness" isn't what's making them indistinguishable.
(via moopflop)
Other animators manage it!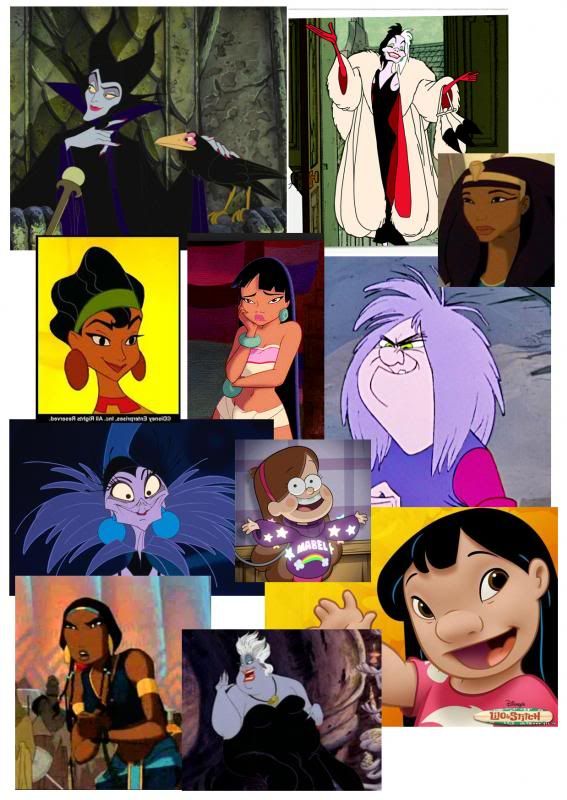 I wonder if there's something being not said here, that there is a depressing trope that female leads are not allowed to deviate from this bland formula of "attractiveness". It's also noticeable in male main protagonists, but not nearly to the extent that it is with the ladies.
However, at least female villains had a lot of character (which identifies another annoying trope). Female leads aren't allowed to gurn, or have startling expressions or double chins or ratty hair because GOD FORBID THEY SHOULD BE DEEMED NOT BANG-WORTHY!
That said, not all animators have the power to determine the designs of characters. Some may have a huge influence on the design, others might not, and the designs are frequently shaped by other people (investors, art directors, studio execs, anyone who has a vested interest in the production).
It could also be said that animated features are paralleling the bland, cookie-cutter actors and actresses that appear in a lot of live-action films. This problem is not limited to animation.
It's an appalling quote from the animator (if it's accurate). He MIGHT be saying "it's hard to animate a character when the smallest deviation makes her look wrong to the person who dictated the design". Such characters (regardless of gender) are very difficult to animate because you can't really DO anything interesting with them.
(via protowilson)
(Also, the quote is actually from the head of animation, Lino Disalvo.)